The World's Largest Piano Festival: A Fortuitous Meeting with the Maestro Sviatoslav Richter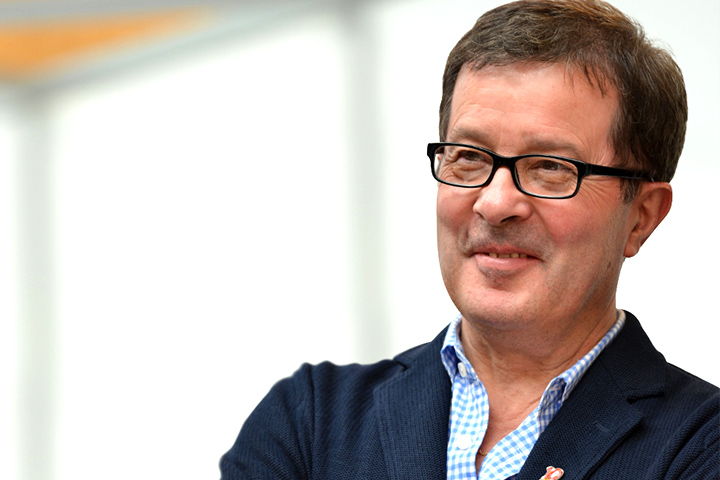 After completing his studies in business management and music (percussion instruments, music history, musical notation, harmony, and electroacoustic music), René Martin created the Centre for Artistic Research and Creation in Nantes. As its artistic director, in 1979 he launched a project to organize an annual series of chamber music and spiritual concerts in Nantes and the Pays de Loire region.
In 1981 he established an international piano festival in La Roque d'Anthéron, a small village set in the natural beauty of Southern France. It has now grown to become the world's largest piano festival, and has seen performances from world-class pianists such as Radu Lupu, Martha Argerich, Mikhail Pletnev, Evgeny Kissin, Nelson Freire and Nikolai Lugansky. In 1988, the great pianist Sviatoslav Richter asked René Martin to organize the Festival de la Grange de Meslay in the Touraine region of France; this was the start of a close collaborative relationship between the two men. Martin has now organized more than 100 concerts with Richter. He has also directed Richter's December Nights music festival (in the Pushkin Museum in Moscow).
Martin launched the Moments Musicaux de l'Hermitage-Barrière series of concerts in La Baule, France in 1986, to which he has invited such leading figures in the world of chamber music today as the Lindsay String Quartet, the Ysaÿe Quartet, Alain Meunier, Régis Pasquier, Jean-Claude Pennetier, Roland Pidoux, Gérard Caussé, Renaud and Gautier Capuçon, and Jean-Efflam Bavouzet. Two years later, in 1988, Martin was appointed as artistic manager of the Abbaye Royale de Fontevraud, the biggest abbey in Western Christianity. The abbey has ten concert halls and regularly welcomes ensembles specializing in religious music led by such luminaries as Philippe Herreweghe, William Christie, Paul Van Nevel and Christoph Spering.
The Musical Revolution that Began in Nantes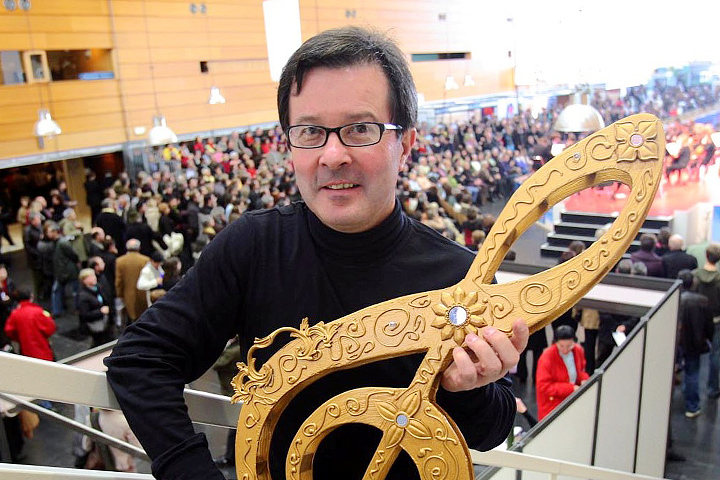 With Nantes as his base, Martin at the same time expanded his activities abroad, for example by organizing concert tours in Japan, Brazil and the UK. Based on these experiences, in 1995 Martin carried out an even more daring experiment. He launched La Folle Journée, an epoch-making music festival that radically overturns the traditional image of classical concerts. Martin organizes more than 230 concerts in this music festival every year, bringing great works from classic composers to a wide audience. In 2014, when La Folle Journée celebrated its 20th anniversary in Nantes, it attracted more than 144,000 music fans.
Appreciation for La Folle Journée has increased in Europe, and it has been held in Lisbon, Portugal since 2000, in Bilbao, Spain since 2002 and in Tokyo since 2005. It has also been held in Kanazawa and in Rio de Janeiro, Brazil in 2009, in Niigata, by Lake Biwa and in Warsaw, Poland in 2010, and in Tosu in 2011. All of these festivals were a great success and have generated interest as a cultural model for regional vitalization.
LFJ's Reputation Continues to Grow as It Heads into the Future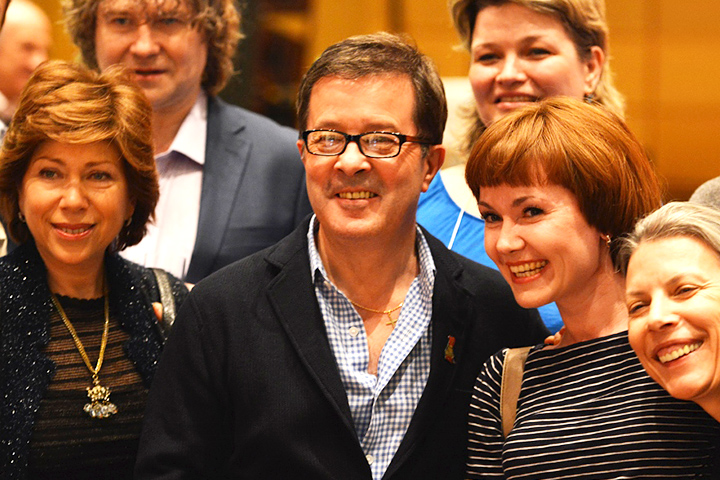 La Folle Journée au Japon was first held in Tokyo in 2005, when it attracted a total audience of 320,000. Currently La Folle Journée au Japon is held simultaneously in four locations (Tokyo, Kanazawa, Niigata and Lake Biwa) and has gained a very high reputation for its innovative programs and the excellent quality of its concerts.
Richard Peduzzi, scenographer and managing director of the Villa Medici in Rome, asked Martin to become his musical consultant, and he was also appointed by Jérôme Deschamps and Macha Makeïeff, who manage the Théâtre de Nîmesin France, as their musical consultant.
In 2005, Martin received the Ordre National du Mérite from the French Ministry for Culture and Communication. In March of that year, President Yorge Sampaio of the Portuguese Republic awarded him the Commander's Medal of the Order of the Infante Henrique, the highest honor that the Portuguese government can bestow upon a foreigner. In 2010, La Folle Journée was held in Warsaw to commemorate the 200th anniversary of Chopin's birth. In recognition of its resounding success, the following year Martin received the Order of Cultural Merit from the Polish government. In 2013, he was commended by the Commissioner of the Agency for Cultural Affairs (in the Transmission of Culture category) in recognition of his contribution to international cultural exchanges in Japan.