About René Martin
The quest for a "Musical Isle" immersed in marvelous melodies.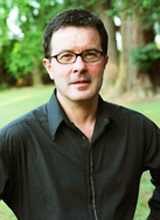 To break out of the conventional shell of classical music and delight all who attend, this must be a musical festival in which anyone can deeply enjoy. My aim is the true "democratization" of classical music ? presented once a year and at sensible prices. Likewise, my vision includes a plentiful musical program, realized through the power of encounters and sharing between top-caliber musicians and the members of the audience. This event, in my mind, must also offer rich appeal for elementary, middle and high school students, as well as anyone aspiring towards future associations with classical music: celebration of the classical genre, open to all who come. This, in a nutshell, is the spirit I seek to manifest with "La Folle Journée."
La Folle Journée A superb festival of classical music, first held in 1995 in Nantes, a port town in the northwest of France. True to its name, which translates as "Days of Enthusiasm," this event is devoted to a unique concept positioned to defy the common wisdom of classical music. Toward that end, it delivers the most exciting and dynamic development of any of the many musical galas staged in Europe. From the year 2000, meanwhile, La Folle Journée has also been produced in Lisbon, Portugal, from 2002 in Bilbao,Spain, from 2005 in Tokyo, and from 2007 Rio de Janeiro, Brazil.