It is a magnificent classical pageant with 1,500 or more artists
from all over the world, and 300 concerts and related programs performed
day and night!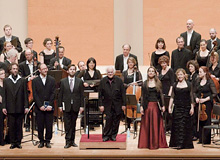 During the festival, 300 or more concerts and related programs are held in the Tokyo International Forum and other venues from 9 o'clock in the morning through 11 o'clock at night. A performance lasts for about 45 minutes: one of the attractive features of the festival that enables you to look around various events.
A First Class Performance at reasonable price!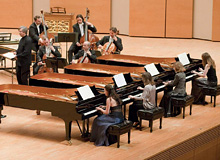 Many people can enjoy the festival at reasonable prices. But the festival offers high-level artists only! Artistic Director René Martin said that "Only first class artists can convey true fascination."
Free Events and Various Kids Programs!
All Family Members Can Enjoy All Through The Day!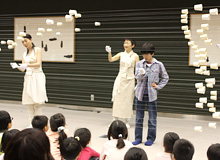 During the festival, you can enjoy, for free, concerts, lectures and movies, if you have a concert ticket (or a stub). In the daytime, families with infants can enjoy performances for them including "Concert for all ages including babies." Kids programs make them touch musical instruments and play with music. All family members can enjoy throughout a day.
A Music Island in a Town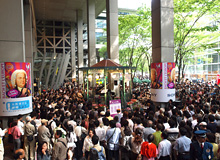 The town will be filled with music to become an island of music. Mini-concerts will be held one after another in many buildings in Marunouchi and the vicinity. The whole town together will promote the festival by related events and special dishes in restaurants in the area.